Choosing a career is one of the most important decisions in life. No matter where in life you choose a career, it is always a serious decision. If you have just graduated from high school, it is a critical time in your life, as everything will depend on the career you choose. Which college you decide to go to, what majors you will study, and what certifications or majors you will need are decided based on your career choice.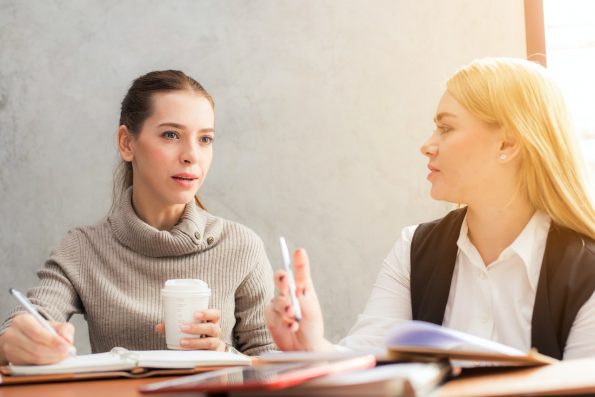 image source
And if you find yourself later in life when you're already working but want to change careers, you'll need to carefully decide on your new career path. When choosing a career, you need to understand some key factors about yourself, as well as the job markets for different career paths.
Here is a complete career guide to help you choose the right career.
Know your skills and interests:
Self-assessment and knowing your skills and interests is the first step. The career you choose should embody and reflect your tastes and preferences. If you choose a career that requires skills you don't have, you'll end up hurting your career path. No one can perform satisfactorily if they don't like what they do or if they feel incompetent to do a job. So the key is to ask yourself what soft and hard skills you have and what kind of work appeals to you.
For example, if you are passionate about keeping your country safe and have computer-related skills, a career in homeland security will be the best fit for you. When looking for jobs for homeland security, you'll find that with a bachelor's degree in IT, public relations, occupational safety, and even psychology, you're eligible to land a job in homeland security. All you'll need is a master's degree with the right specialized education and you'll be ready to take on your new dream job.
Examine the motivating factors:
In reaching a decision regarding your career, you need to consider some basic motivating factors. You need to know what features of a career make it attractive to you. For example, you may want to prioritize a higher-paying entry-level job when it comes to comparing different careers. Or maybe you're more focused on the work environment you'll be working in after landing a job in a specific career. Some people prioritize flexibility more. They prefer a career that allows them to work from where they want and when they want.
Some basic things to consider are salary, autonomy, benefits, work-life balance, career growth, flexibility, etc. In this way, you can simply weed out the careers that lack all or most of the motivating factors and choose the ones that meet your requirements. .
Labor market trends for the same job continue to change in local, national, and international labor markets. So first, decide if you'll be working locally or if you're willing to move across the country or even out of the country. Write down the careers that you are most inclined to and then research the situation of those careers in the market. This way you will know which roles are shrinking or expanding.
There are generally three job sectors in any type of job market: private, public, and nonprofit. You need to decide which job sector you prefer to work in and then find the job opportunities for the career of your choice. However, remember that you can transition from one sector to another if your needs change; It is normal and feasible.
Consider your lifestyle and long-term goals:
When choosing a career, always keep your long-term goals in mind. If you want to buy a house or start a family in the future, obviously a well-paying career will become a necessity for you. Therefore, you should look for careers with high median salaries and positive growth rates. Ask yourself if you want a steady job with lots of benefits, or if you want to start a long-term business and just need an entry-level job for now, etc.
Likewise, one's lifestyle is too important to ignore. You should never choose a career that is the opposite of your lifestyle. If you are a people person and love to work in a team, then you will not like a work from home job. Some people are very social and prefer to meet new people through work and participate in office activities, volunteer activities, etc. for them, a career in social work is the best option.
The best way to decide is to talk to people and ask for their opinion and expert advice. When you've finally narrowed down the industry you want to work in and the career you want to choose that aligns with your goals and priorities, it's time to ask the people who are already working those jobs for help. This is the best way to get detailed information about all the pros and cons and the basic reality of a job. Ask your friends and family for advice and their personal experiences in specific jobs. Even if your friends have completely different careers than the ones you're interested in, it's worth reaching out to them, as you may find interesting new career options.
Another way is to talk to a career counselor. Career counselors are experts who will help you find the job that best suits your needs. You can also get help from the Internet. He can search for job titles and descriptions for any job you want, and you'll gain a deep understanding of a job's requirements and benefits.
conclusion
Choosing a career is the most important decision in one's life, and it can be complicated and difficult. With so many study programs and career paths available, a person can easily become overwhelmed. If you are in the same position and don't know how to choose the right career, you have come to the right place. These five tips will guide you in choosing the right career.